This issue isn't specific to Google as a recipient but it is one of the most common pain points with SPF validation.
All accounts hosted by Lithium Hosting come with default DNS records including a valid SPF record to allow mail out through our servers and mail relay provider. If something or someone has changed your DNS records since account creation, the SPF record may be missing or invalid. Please follow the directions below to reset your SPF record and ensure mail can leave our servers without issue.
First login to LiPanel via https://cp.lithium.hosting or by logging into the Client Area and then clicking Login to LiPanel at the top of the page.
Once in LiPanel, navigate to the left side nav and choose DNS and SPF Setup.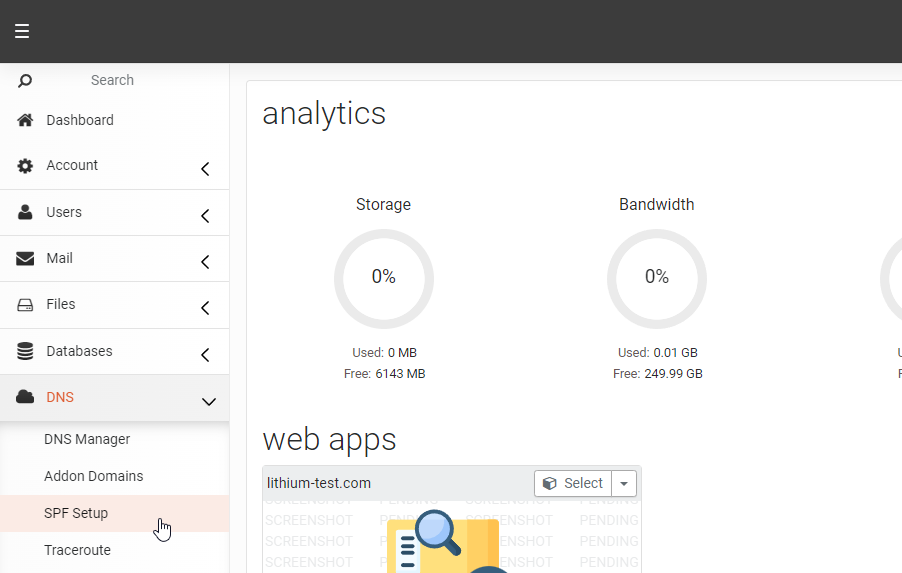 Next select the desired domain from the drop down, for this example we're using lithium-test.com.
The SPF Record needs to be v=spf1 a mx include:relay.mailchannels.net ?all in order for mail to leave the server without issues. We use Mail Channels as a third party service to protect our server and IP reputation against spammers.
You can modify the SPF to your liking, if you use any other service to send mail, or mail originates from any other IP address, you can include those IPs / Hostnames. This article is not a tutorial for SPF records, simply a way to reconfigure your domain to send mail without issues.
Update your SPF record to match the image below to achieve the desired result, then click "Save Record"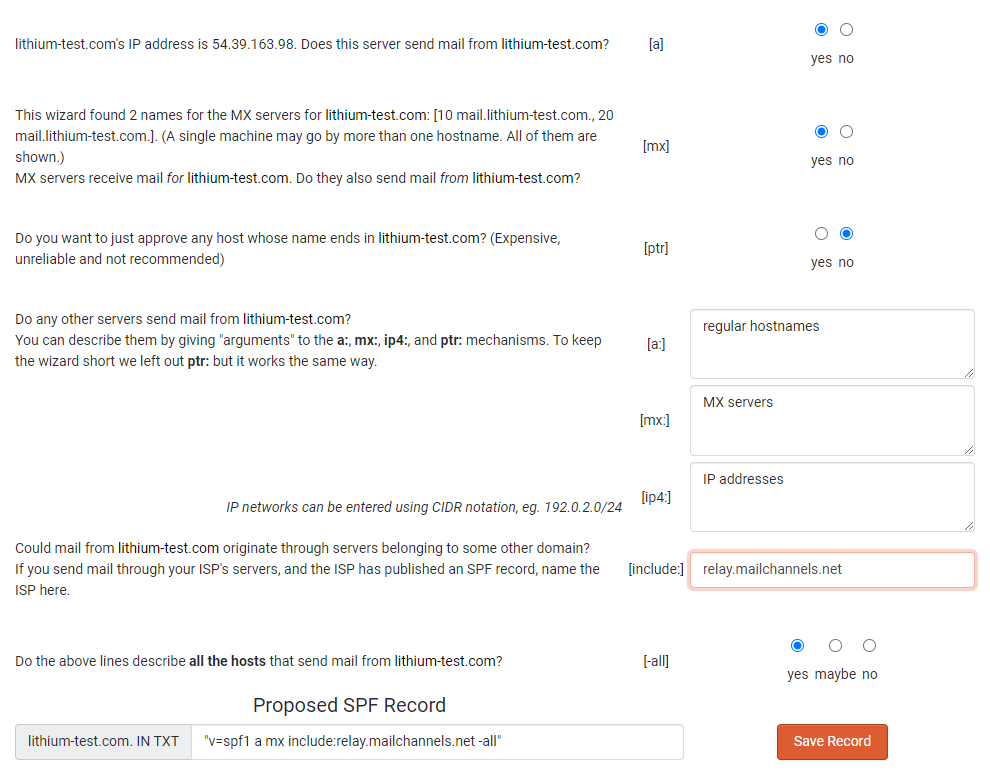 Once you've saved, your SPF record will be updated and you should be good to send mail without issues. Please note, DNS changes CAN take 24-48 hours to fully propagate but in our experience mail related records propagate much faster. Give it some time before submitting a support ticket, we can't force the DNS to propagate faster.