If you can't connect to the Panel, Mail, FTP, SSH or any other service, it's likely your IP has been blacklisted. To check and unblock your IP, login to the Client Area at https://lithiumhosting.com/billing/clientarea.php
Once there, click on Services -> My Services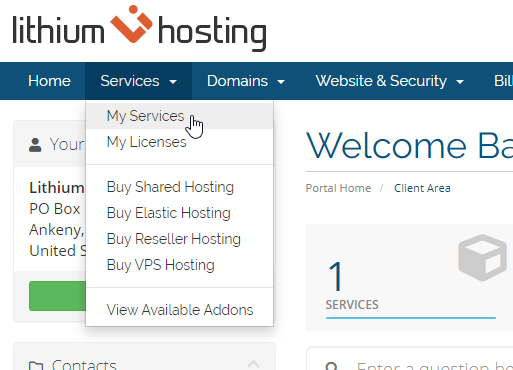 You'll now have a listing of your services, find your hosting in the list and click on the row, not the domain name.

On the next page, if your IP is blocked, you'll see a notice about it with a description why.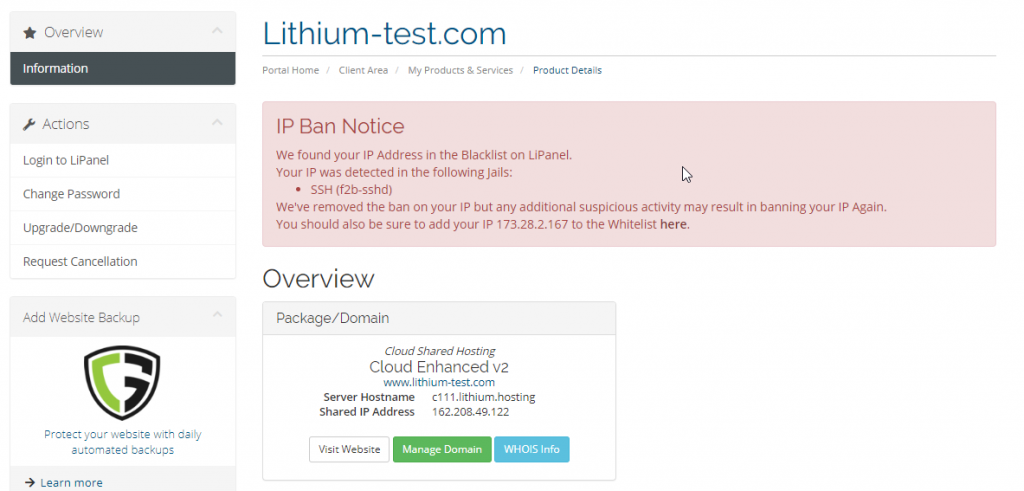 This will automatically unblock your IP. Once you are able to login to LiPanel, whitelist your IP to protect against future blocks.